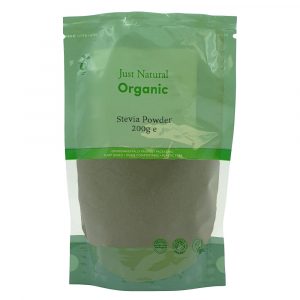 One of our personal favourites is back in stock after flying off the shelves.
Just Natural Organic stevia leaf powder is ground from the whole stevia leaf and completely unprocessed and unrefined. Stevia is a great natural sweetener alternative to sucrose and fructose sugars. Great for sweetening hot drinks, smoothies and bakes. We recommend adding a little and adjusting to taste.
Packed in 100% plastic free home compostable pouches.